Canned goods, dry goods (such as beans, rice, noodles, mac and cheese), Coffee, Sugar,
Paper Goods (toilet paper, paper towels, plastic forks, spoons, napkins, etc)
Please drop items off in the basket at the visitors center or in the YP's office.
Thanks!!
WEEKLY MEETINGS
Meet us in the Upstairs Youth Room
SUNDAY MORNING | 9:45 – 10:30 AM
WEDNESDAY EVENING | 6:00 – 7:30 PM
Sunday Morning Bible Study
Contrary to the popular message that you may hear from the world, as a follower of Christ it is your purpose to serve. You are meant to serve God, serve others, and serve God by serving others. Join us this Sunday @ 9:45 AM as we dive into this Bible study.
Wednesday Night Bible Study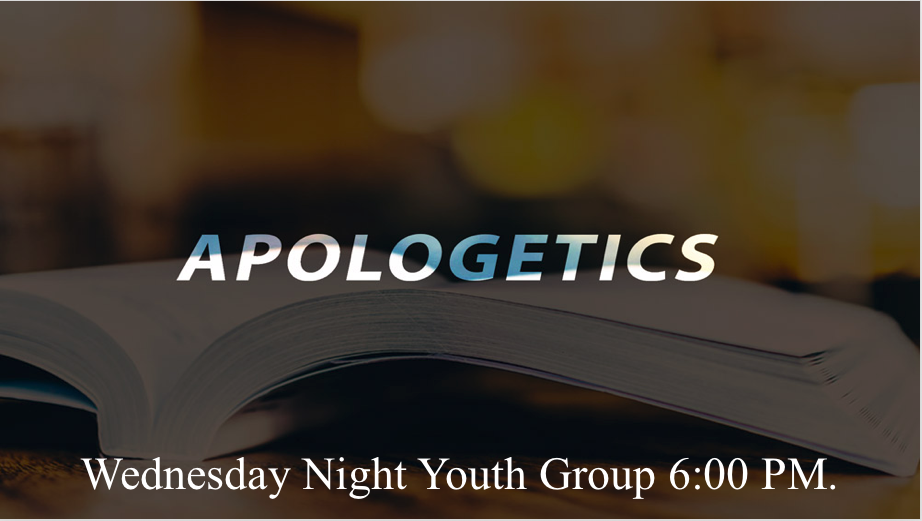 Apologetics. No, you are not apologizing for ANYTHING!!! Yet, we you are defending your stance on why you are a Christian. Starting this Wednesday, we will launch a new series called "Understanding Worldviews" where we look at the top five worldviews and learn what it means to address each one from a Biblical standpoint. Looking forward to seeing you there.
Youth Calendar of Events for the Month of June
Stay Connected: