WELCOME TO CHESTNUT HILL BAPTIST CHURCH
Our goal as a church is To Know CHRIST and to Make CHRIST Known!
Chestnut Hill Baptist Church is a fellowship of Christians who share a passion for the Great Commission of Jesus Christ and a commitment to Baptist principles of faith and practice; humbly serving with our Brothers, Sisters and Community as we seek God's will and fulfill our God-given Mission.
40 Days of Prayer.2022 – This was used with permission from the Kentucky Baptist Convention.
"Knowing the Father" – God is Immense – Genesis 1:1 (ESV) – Rev. Mark Simpson – May 22nd 2022
Connect with us online each week!!!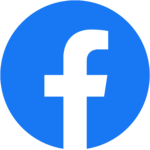 Sunday Night Adult Bible Study – The End Times – 6:00 P.M.